The Tripp Trapp chair by Stokke has been a popular pick for parents for decades. The Newborn Set can be used from day one so the baby can joint the rest of the family at the dinner table. Unfortunately, these sets can only be placed on chairs manufactured after 2003. You can see if it will fit by checking the serial number under the chair: if it starts with a three it will fit. But what to do if you have an older chair?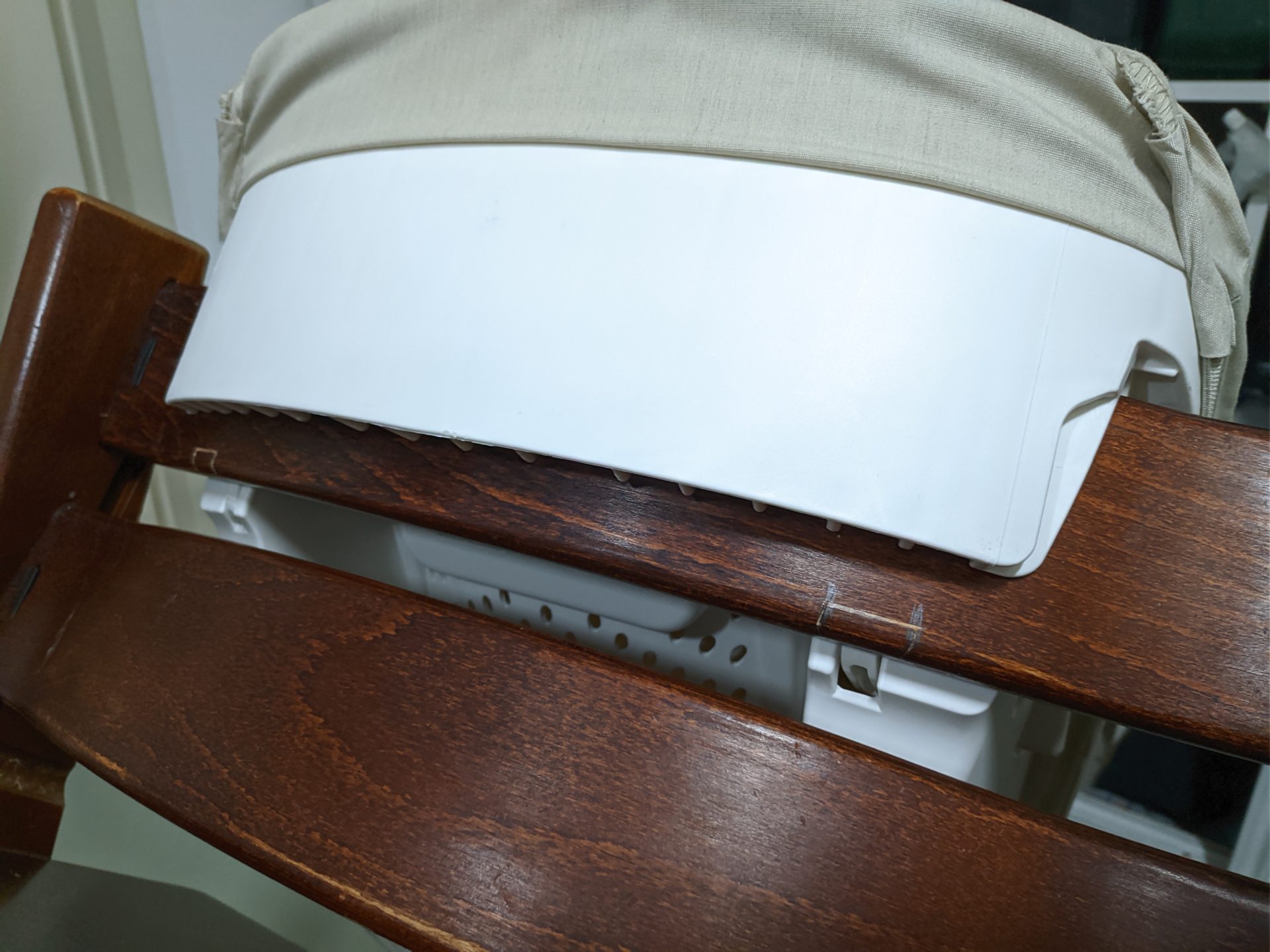 We tried to find a solution by borrowing a newborn set and putting it on a Tripp Trapp chair which was deemed ' too old' (see 'before' picture). As you can see it will not fit because the dimensions of the Tripp Trapp chair have changed over the years. However, this is easily fixed by making to indentations in the wood (see 'after' picture).
Why buy another chair if the old one will last another lifetime?
This blog was originally published in Dutch. You can find the original here.